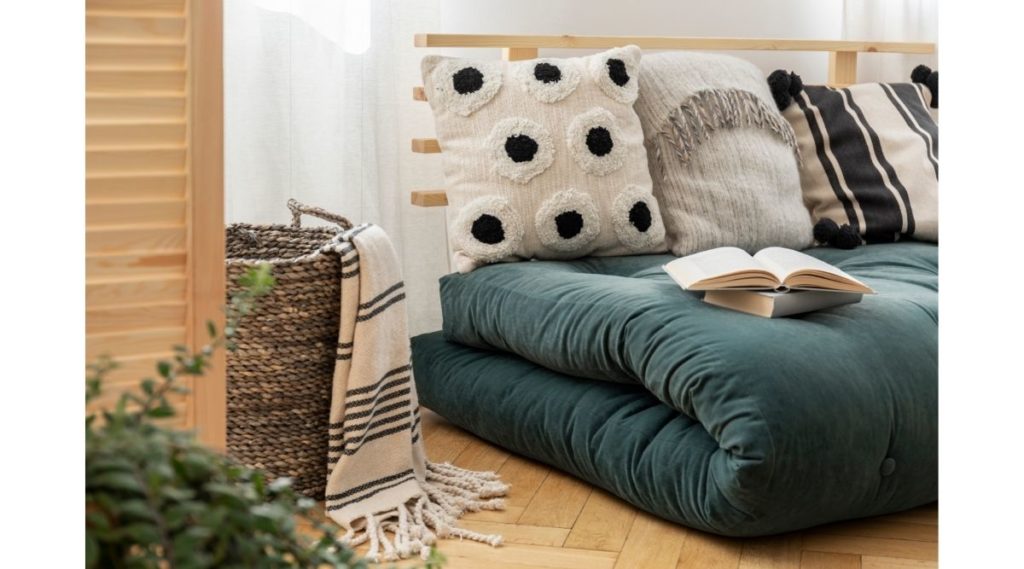 Having a full-sized futon has its advantages, they're great for guests and cozy movie nights in front of the TV. But they come with disadvantages and we'll dive into the conversation of whether there is a full-size futon out there and what the benefits and drawbacks of investing in one are.
Full-size futons enable a multitude of family and friends to stay over if need be so the in-laws, or 1 or 2 friends can easily stay with you overnight if you don't have a guest bedroom to hand.
Or lodge with them as it's a full-size futon so an overnight sleepover in the living room could be a nostalgic and fun activity aided by the investment in a futon!
Full-size futons also make great beds and are supportive to your muscles and back because of their foldable design.
They are easy to fold back and store away when not in use so they're incredibly flexible to fit the curves of the body well, making for a good night's sleep and a less overall grouchy person in the morning!
Wouldn't it be convenient to be able to host a friendly get-together without the worry of who is going to take one for the team and not drink so everyone can be driven home? Well, you get the idea.
In this article you will find the answers to the following questions:
How big is a full-size futon?
What is the difference between a queen and a full-size futon?
How much does a full-size futon cost?
How Big Is A Full-Size Futon?
If we're talking exact measurements, a full-size futon comes in at 54" by 75". If we're going more for the spatial awareness behind a full-size futon, you can imagine a full-sized bed as futons are roughly within the same width and height frame.
A queen futon frame is 60" by 80" coming in at roughly 5 inches larger than full-size in both height and width. It's not much of a difference, but it is noticeable when trying to save space. Futon mattresses come in twin, twin XL, king, queen, and full sizes which all vary in dimensions.
They're more popular in Japan, however, have gained popularity in the US so those wanting one to introduce into their home should look into the sizing available based on measurements rather than the size name. Every country has a different take on sizing.
Amongst the sizes that are available above, the main sizes people purchase are full-size or double, because futons aren't stereotypically used as the main bed in the house.
And if you're going to be making the frame yourself, be sure to take extra care when studying the dimensions so you don't buy the wrong size mattress for the frame you've built, and vice versa.
Mattress thickness is also something you'll need to consider, as there are some as thick as six inches or more so they feel like a regular mattress. The average thickness however ranges from two to four inches.
What Is The Difference Between A Queen And A Full-Size Futon?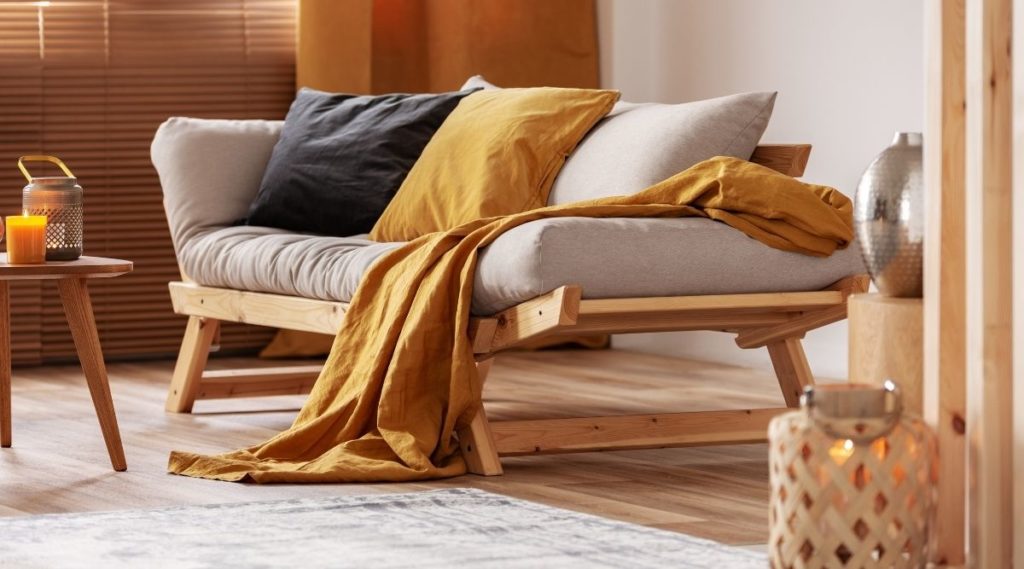 The full-size futon is considered a couch format like the queen, however, because it is five inches shorter it helps save space in the living room. There are really not that many differences between regular beds, and futons mattress beds.
They are smaller than regular beds, however, there is no reason why someone cannot use a futon as their main, primary sleeping bed if they wish to pursue it.
You can easily go through a selection of mattress thicknesses and constructions to suit your need from a futon bed, but the key is to look for the perfect mattress for your sleeping positions as futons may not be the ideal match for some people.
The main measurement differences are only 5 inches apart so really there aren't many qualities to a queen that you can't find in a full-size futon. Also, the full-size saves on space, even if it is just a small amount.
It makes a difference when decorating living rooms etc when you can save 5 inches somewhere to use somewhere else.
How Much Does A Full-Size Futon Cost?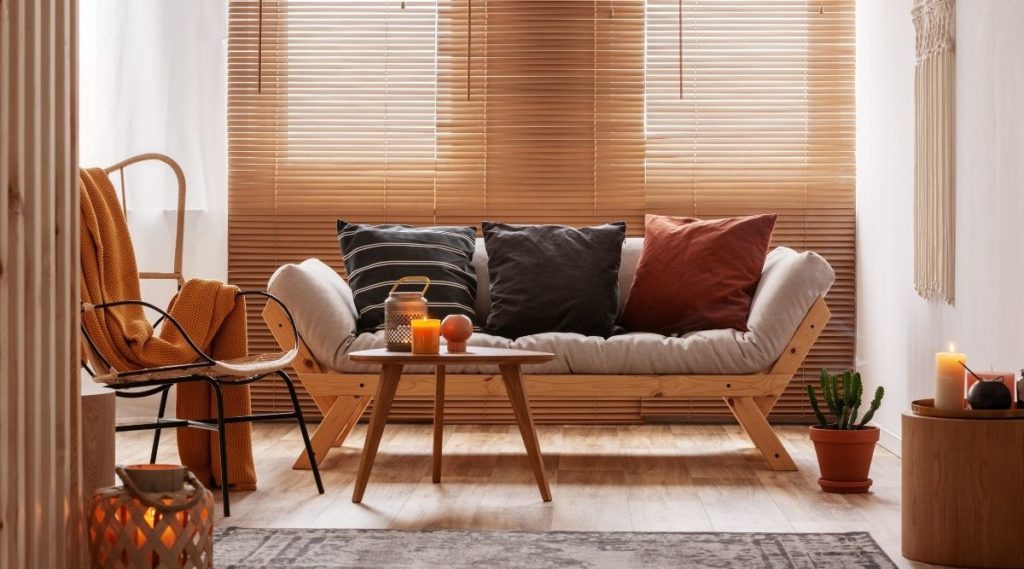 Generally speaking, the standard pricing for full-size futons can range between $250 and $500 for a quality futon.
Whilst there are affordable cheaper futons available, you'll be sacrificing quality overall comfort, and durability depending on the price. Full sizes are traditionally made and suitable for sleeping overnight on the floor across several nights.
Typically a full-size is a three-layered volume-based mattress that usually comes in compressed packaging for easy fold away and storage facilities. They can help to support the body and relieve any discomfort from bed springs and bumps.
Depending on your spending desires, just be aware of the quality over quantity rule.
You may not have to pay up to $500 as usually most futons have a standard of quality that can be difficult to mess up, however, you don't want to cop out too much on the price in fear of sacrificing your own bodily comfort from a futon mattress.
Consider what you need to get out of the mattress used on your futon before making a final decision and you'll be sure to get the right futon for you! They're a good quality overall investment into any home even as an alternative to your main bed, let alone for a guest bedroom or living room extra.
And if you're looking for a more cost-effective futon, consider making your own frame to save a few bucks. It will reduce the overall cost of your chosen futon size and it's a great DIY project to get stuck into.
They're fairly simple to make and any simple tutorial online can teach you how to make your own futon. So, overall consider investing in a futon to make your life easier in many ways.