The living room is typically the room in the house that we use the most. It's where we greet our days and relax in the evenings, where we accommodate guests, and where we spend our time alone.
Because of this, living room furniture needs to be of a high quality that can withstand wear and tear.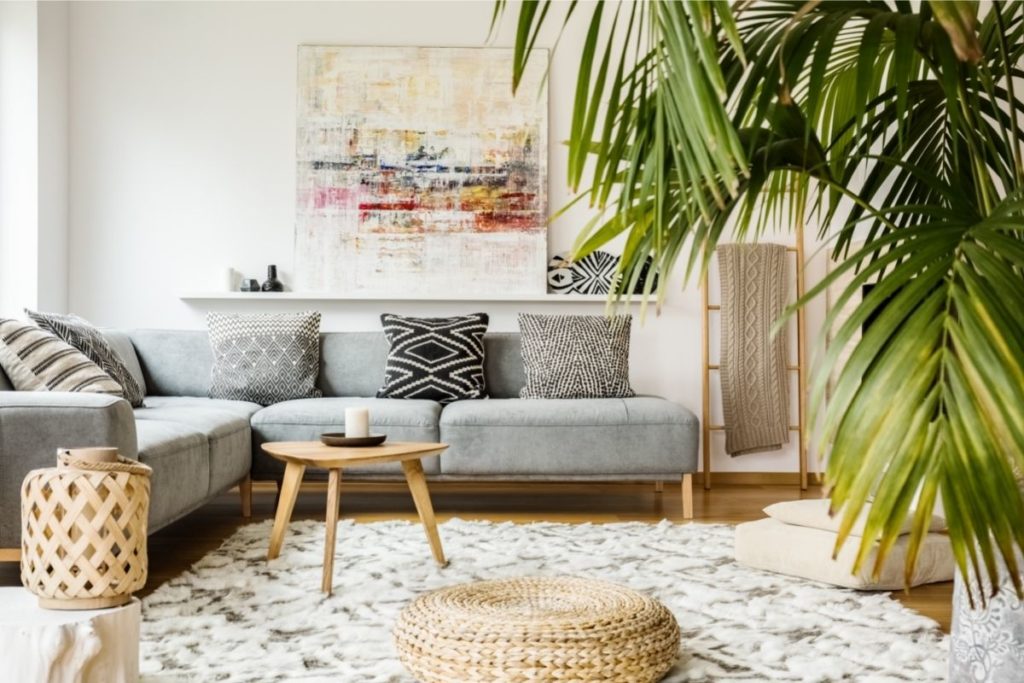 Unfortunately, finding high quality pieces isn't always easy. Even expensive items of living room furniture can be made with poor materials and a lack of reinforcements. Your pieces then wear out quickly, and your living room becomes a place you just don't want to spend time in.
To shop for quality living room furniture, you need to understand construction and materials. Often what lies underneath is more important to quality than what we see initially. By using this guide, you can fill your living room with cherished pieces that will keep you comfortable for years to come.
How Can You Tell The Quality Of Living Room Furniture?
The quality of living room furniture tends to lie in the initial build, especially for upholstered items such as sofas. Materials used, and the final construction, also need to be considered. Quality living room furniture will feel sturdy, while still having a fantastic design and finish.
The first thing to consider is where you're shopping for furniture. Look for shops and furniture makers with consistent reviews, and who are up front about the construction. Ideally, you will be able to shop in person, so you can try the items out.
Unfortunately, many of us lack the opportunity to try out furniture before we buy it. In this case, it's important to understand the return policy before you buy. A decent return policy will give you the opportunity to test the living room furniture, and decide if it's the level of quality required.
Once you've found an item you like, test the quality by inspecting it thoroughly. Look inside drawers, at the stitching of upholstery, and the detail of the finish. Feel it out. Try sitting on sofas, and opening and closing doors. A design can often look good, but feel cheap.
Finally, consider the overall impression of the furniture piece. A large part of the quality is how furniture pieces will appear in the setting. Is the design thoughtful and refreshing? Or is it unimaginative and poorly thought through?
Price often does relate to quality, but it isn't the only thing you should consider. While price can guide you towards better pieces, it's no guarantee of quality. Don't just be fooled by a large price tag.
How To Judge The Quality Of A Sofa, And Other Upholstered Furniture?
A sofa is the focal point of the living room, and also the most well-used piece in the room. The sofa can be the most used piece of furniture in the entire household, so this is an area where you really need to seek quality.
First, the frame. The best sofa frames are made of kiln-dried hardwood. These are free from moisture, so they can hold their shape for a long time. The joints will have been secured firmly using dowels (double- or triple-dowels, preferably), glue, and screws.
Cut corner blocks will be used on each corner, where the most stress occurs.
Particleboard and plywood frames just aren't as strong, although layered plywood can be a good choice.
Investigate the seating support as well. The best way to test seating support is to sit on it, and check for sag. You should feel supported both by the seat and the back. Two types of seating supports to look out for are eight-way hand-tied springs, and sinuous spring construction.
Eight-way hand-tied spring support uses twine to connect springs securely, while sinuous springs are supported by crossing wires. Web suspension is another option, and a quality sofa will be supported using a tensioner as well as web suspension. However, web support is the least preferable.
The fill works alongside the seating support to provide stability. Typically, seats are filled with foam. Foam is cheap and firm, but does break down over time. Foam should be high-density, and sometimes a fabric wrapping can add extra durability.
The best fill is down, but this is also incredibly expensive. For a cheaper option that still comes with plenty of quality, look for a down blend.
Consider the fabrics. Ask about the rub count, which indicates how many times the fabric can be rubbed before it's worn down. The average rub count for the home is 20,000, but the bigger, the better.
Natural fabrics tend to feel and look better, but synthetic fabrics can last longer. Mixed fabrics can provide the best of both worlds. Another long-lasting option is leather or vegan leather. These are easy to care for, and tend to look good even as they wear. However, they can be pricey.
By considering all these factors, you can choose a sofa that will support your family for years to come.
How To Judge The Quality Of Wooden Furniture?
When it comes to selecting quality wooden furniture, the focus should be on material and build. It's often easier to judge the quality of wooden furniture, because you can feel the difference upfront.
However, before buying wooden furniture, you have to consider the joints and construction. Corners should be pressed tightly together, with no gaps or wobble. Joints should be screwed or doweled, with the best joints being dovetail, and mortise and tenon.
Good wooden furniture is crafted from solid hardwood, or layers of plywood. Eight plus layers of plywood are needed for a sturdy construction.
Finally, feel how any drawers and doors move. The movement should be smooth, with no drag.
Whatever you're buying, one of the most important things is to ask questions. Even if you're buying online, contact the help center or online chat and ask about the details. If you plan on spending for quality furniture, you need to be sure that what you're getting is worth the cost.