Every household items have names that belong to them, and they can be categorized by usage, color, and size based on the room they belong in. Sets of furniture also have their own names too and different makers and materials can cause this to differ.
As well as what country you're based in or purchasing from. Often, sets of furniture will come in pairs or more and they do this so you can decorate and organize your living space or bedroom around the furniture. This is what makes up the body of the room so it's important to keep to matching pieces if the aesthetics of your home are a stake. 
You'll want to keep in mind the type of furniture you use with the color scheme too, typically cold tones go with harder wood furniture, whereas warmer tones go well with furniture that used richer wood. It all depends on the shade of the wood or other material used. You can find out the name of a set of furniture below and more!
In this article you will find the answers to the following questions:
What is a set of furniture called?
What are the different types of furniture design styles?
What is the meaning of hutch furniture?
What is a Set of Furniture Called?
Well, long story short, a set of furniture is called a "suite" and is pronounced exactly like the word "sweet" if you were curious to know, and that saved you another thing to have to search up after this article. For example, you could have a one-bedroom suite, or a living room suite based on the set of furniture used for the decor of the room.
This is why when you visit a furniture store, they present the same furniture styles as a room or in a suite-style setting to best show off the potential it has. 
This best enables the company to showcase what they have and to make it easy for you, as the buyer, to have a visual input of what the suite of furniture would look like in your own home or room.
Many individuals also find that having this visual aid helps to imagine the overall result in your own mind and many people rely on this if they're visual thinkers, so suites of furniture are useful in more than one way.
What Are the Different Types of Furniture Design Styles?
There are countless design styles for furniture available depending on where you're looking for them and what you're looking for exactly. And it's easier to track down your perfect style in your area than you'd think with so many online resources and sites available for buying and selling suite furniture.
We're Pinterest lovers ourselves, so pinning various styles of furniture on one board and not actually knowing the name for the design style is something we're beyond guilty for. We know you are too, so we've got the names to save you the trouble hunting down the name for that beloved cross between art deco and victorian style wardrobe you can't stop thinking about. 
Now the two time periods you need to consider are is it modern, or contemporary? That immediately narrows the search down by over half so you're halfway there! We'll make a quick list to make this easier and elaborate on the ones that may be of interest or more commonly known and loved. 
Traditional
Jacobean
William And Mary
Queen Anne
Pennsylvania Dutch
Louis XVI
Chippendale
Hepplewhite
Sheraton
Federal
American Empire
Victorian
Arts & Crafts
Art Deco
Scandinavian Contemporary
Some of our favorite traditional furniture styles include Queen Anne, Victorian, Art Deco, and Louis XVI. There's just something about traditionally made and preserved styles that stood the test of time to last until today.
Some are being repaired or altered so they're more suitable and safe to use because, for obvious reasons, we have to adapt as time goes on. Louis XVI's style influences much of what we do today in decorating older and brand new homes.
The design was originally designed for Marie Antionette during the French Revolution and was heavily influenced by Neoclassical design. Louis XVI furniture is characterized by Greco-Roman influence, and classic motifs like fluting, and richly carved designs. 
Much of the furniture was designed for the Queen Marie Antionette for new apartments that she had created in the Palace of Versailles, Palace of Fontainebleau, and other royal residences.
Some of the finest craftsmen of the time were asked to construct these pieces to the best of their abilities to please her which as you can imagine, is not exactly a straightforward job. To please a Queen is certainly a challenge, and it was worth the effort as today we have beautifully preserved pieces made using the highest materials of the time period.
Victorian and Art Deco are two very popular and different furniture styles we collectively look out for today. The English Victorian period was a staple for Queen Victoria herself and was created during the industrial revolution. It was actually the first style to be manufactured in any way and characterized famously by dark finishes and elaborate ornamentation.
Art Deco furniture celebrated design excess overall, originating in France just before WWI and is characterized by bold colors, geometric shapes exotic wood, and geometric shapes with angular lines. Certainly an eye-catcher.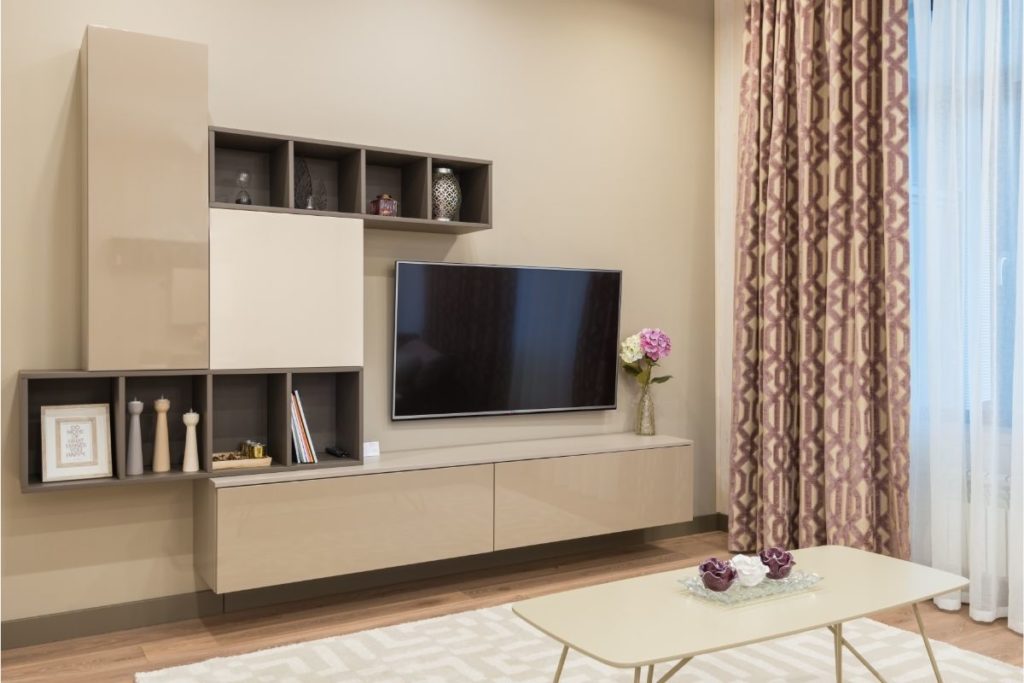 Modern Furniture Styles
Antique
American Colonial
Traditional
Vintage
Rustic
American Design
Retro
Modern
Minimalism
Relaxed Modern
Contemporary
Shabby Chic
Casual Luxe
Urban Collective
Shabby chic has stood the test of time and pushed its way forward in current style trends, it originated in the 80s and it combines worn vintage furniture with interesting brush and painting techniques. This furniture style combines neutral colors with rustic effects.
Another favorite is the urban collective which many younger generations are becoming fond of, the look is fresh, industrial, and is a unique take on boho-chic to achieve weathered finishings, and reclaimed wood and metal mix, slim silhouettes, and custom upholstery. This style encapsulates layers into the design which based on today's fashion trends, works alongside the layering trend.
What is the Meaning of Hutch Furniture?
The term 'Hutch' is an American English word used to describe a type of furniture. Today, it's usually used to describe a set of shelving or cabinets that are placed on top of a lower unit with a counter or either drawers or cabinets to accompany it.
These hutches are often found in desk forms or dining rooms or kitchen furniture. They do have a rustic and Victorian feel to them overall so are ideal for most homes. The wood is also rather universal for matching with other pieces of similar material and color.